Quality
The foundation of our work philosophy is based on producing a level of excellence in our products. Our fruit is harvested in unparalleled organoleptic conditions.
We own an experimental farm which enables us to continuously develop wider varieties to meet the constantly-changing market requirements.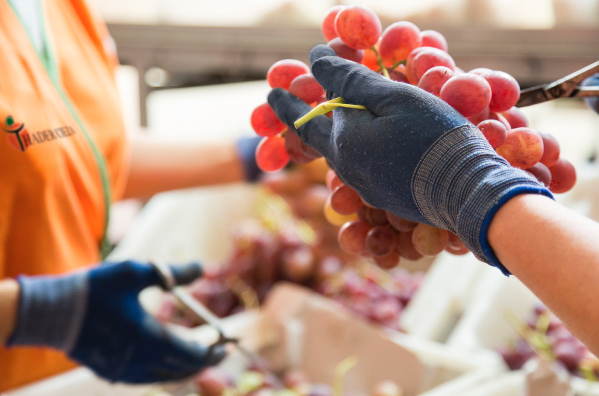 Quality and Innovation
We are a dynamic company with a strong emphasis on R+D+I.
Our fruit reaches our consumers in the least time possible ensuring ideal product treatment during the handling and packaging process. In doing so, we depend on accurate, tried-and-tested equipment such as calipers, freezers or quick-freezing tunnels.
Committed to a modern, clean, high-quality agriculture.
We are leaders in producing the Saturn peach variety and also "platerinas" (a variant of Saturn peach) thanks to specific calipers and freezer installations for these products.
CSR Corporate Social Responsibility
Thader Cieza is committed to sustainability and corporate social responsibility to achieve its main goal of working to be of service to our customers and workers.
We established an environmental policy to prevent the environmental impact of our production. We support our team in promoting sustainability throughout the supply chain as well as through the study and reduction of theimpact generated by any agent involved in our work.
Our quality, environmental, and workplace risk-prevention policies are based on the following points:
Meeting our customers' expectations through continuous improvement of the work process
Improving the life-quality of our business partners and workers by providing them with protection and security.
The achievement of the objectives determines the following principles:
High-quality in all our products, processes and services
Optimal connection with clients and suppliers
Comprehensive compliance with quality management, environmental systems and applicable legislation.
Stimulation and involvement of all the staff to actively participate in our continued improvement
Harvest and commercialization of high quality products within the framework of the law
Inclusion, cohabitation and respect amongst all members of our workforce