Thader Cieza ends the year with great purposes and projects for the next 2022.
2021 began as the year of expectation for entire agricultural sector and for the economy in general. Based on the results of the 2019-2020 season and the market´s need to adapt, few companies were betting on growth and development.
At Thader Cieza we decided to go for work and for what is ours, and at the beginning of the year we opened our first e-commerce www.zaragüel.com. A portal where you can buy our fruits with a home delivery service for Spanish peninsula. In this way, we are also promoting the flavour of Cieza as the slogan of our work and our commitment to the consumer.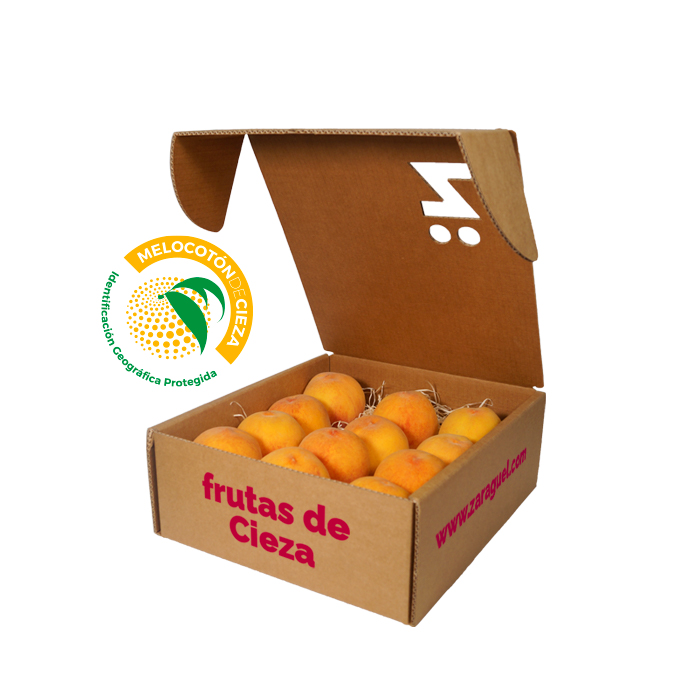 In this line of progression, our most notable product, the peach, received the long-awaited PGI Peach of Cieza certificate. Our cooperative was one of the driving forces and members of the commitee and we are confident that we will achieve European recognition this coming year.
With a social and health situation that sill does not help economic prosperity, work and union remain the only effectiva tools for action. We continue to expand safety measures in our installations, with new sanitary protocols and disinfection areas for all our team.
We are confident that 2022, our 49th birthday, we will be a great precursor to our 50th anniversary and a new momentum in our career.