After a year of waiting, we met again at Fruit Attraction from 5th to 7th October 2021. A fair characterised by emotion and the desire to be so closed.
Thader Cieza and our "heart od flavour" arrived in Madrid with the PGI certified "Melocotón de Cieza" in our own stand in hall 7, together with the rest of the companies from the Región de Murcia. We created a very special space surrounded by indispensable people in our team.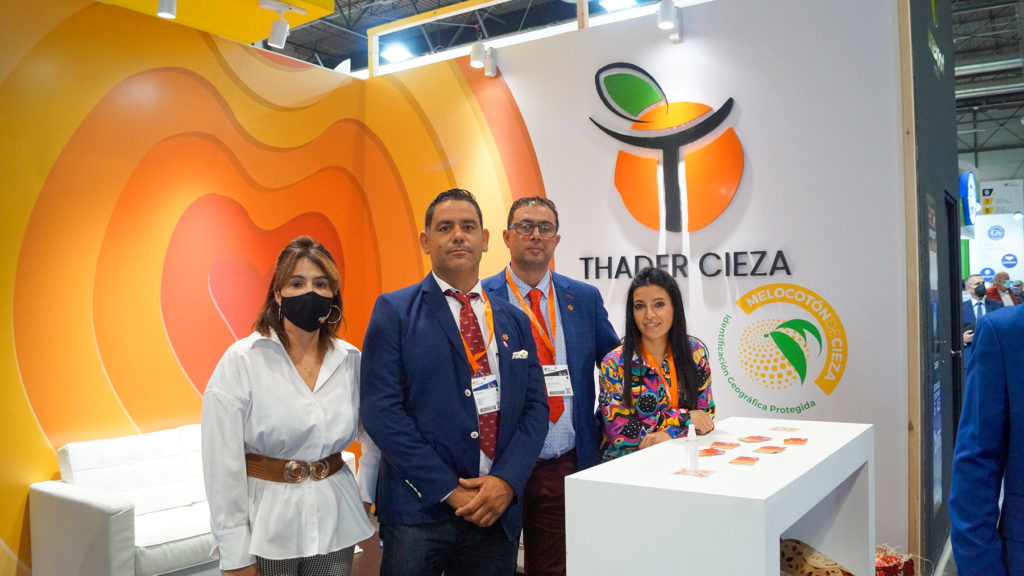 We also wanted to take advantage of this special occasion to present Zaraguel.com our online shop, to wich we dedicated a small part of our stand. To make us even happier, Fruit Today magazine presented us with the Internet Star Award for the best e-commerce 2021, an award that was collected by our General Maganer, Mª Carmen Salinas.
Like every year, Fruit Attraction is a meeting place and a place of opportunities for all the companies in the fruit and vegetable sector that participate in it. This edition, marked by its highly professional nature, has served to remind us of the importance of human value and to further strengthen all our personal and bussines ties
We are looking forward to continuing to develop as a cooperative and working to ensure that next year we have lots of new things to tell you about at our stand.